Juan Judel Palazón, 22, Spain
Home University: Universidad Complutense de Madrid
Major: History
What does academic excellence mean to you?
That probably means getting the highest grades in a career, but I think that's without taking in account whether you enjoy your studies or not, so it's a superficial view focused on competition only. A University student shouldn't only focus on getting the best grades but also getting competences and enjoying what he/she is doing.

What are some of the differences between your home institution and the University of Oulu?
There are differences. Here I have less assignments compared to my home University. In Spain we have more hours of lectures and practically I almost have no exams. This means for me a huge contrast between my life as a student here in Oulu and in Madrid. Also, I have noticed this University is more focused in sciences which is good, but maybe there could be more humanities related events or seminars. Another very positive aspect of the University of Oulu is the easy access to those who want to practice some sports. The infrastructure of this University is really good (like buildings, libraries), and of course the restaurants of the University with its special prices for students.
What about the University of Oulu was the most appealing to you?
In this case I would say the place, also some of the international history related subjects were interesting for me as in my home University we really focus only in Europe. But in this case a great part of my interest was in the country and the environment themselves. I have always been curious about the northern countries and I wanted to see what living here is like.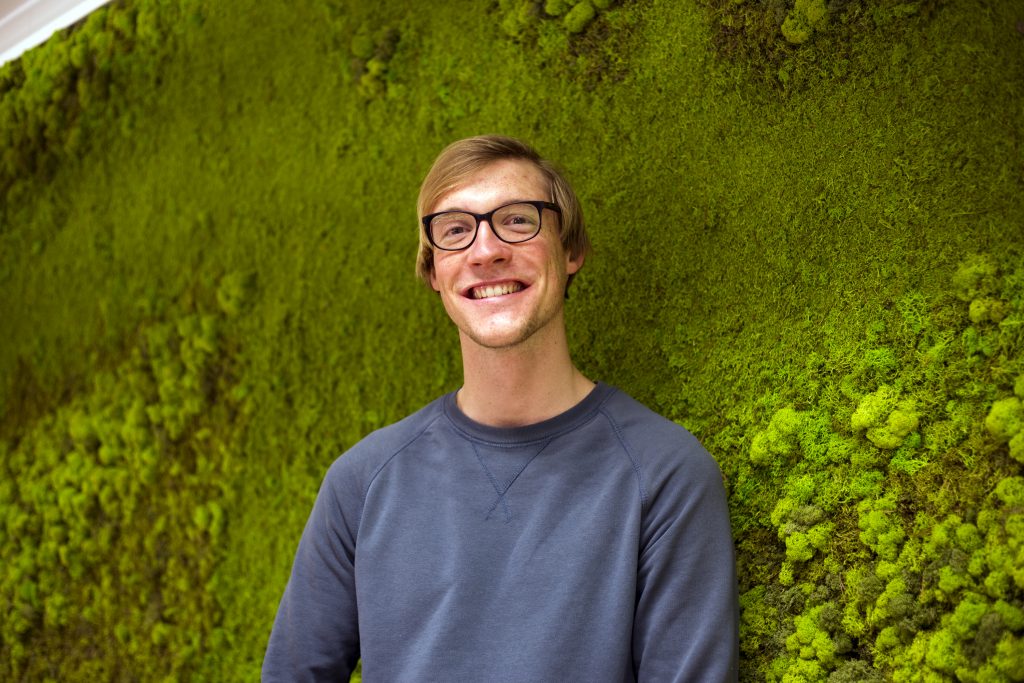 Cedric Freisenhausen, 24, Germany
Home University: Ulm University
Major: Molecular Medicine Double Degree (Ulm/Oulu)
Why did you choose to study abroad at the University of Oulu?
I was offered two Double Degree programs in cooperation with Padua (a university in Italy) and Oulu Universities. I wanted to be among the first students going to Oulu University, as Northern Finland seemed more interesting to me. I was excited about a real winter, scandinavian forests and northern lights. Also the first students going to Padua a year before me weren't too happy about the teaching there.
What are some of the differences between your home institution and the University of Oulu? Specifically the classroom environment.
I have chosen a six week and a three week course and practical work. The six week course was really different from the teaching from my home university, as the teacher was adjusting the course's contents according to our previous knowledge. Both courses were quite interactive and students were encouraged to ask questions and to discuss the content.
In my home university, I cannot do practical work for credits. I am really glad that I can do it here.
Another difference is the approachability of teachers. Here, they wanted to be called by their first names and you could see them in their office when the door is open. In Germany, you call the teachers Prof. and by their second name and seeing them can be quite difficult.
If you could change one thing about your academic experience here, what would it be?
I wouldn't change a lot in my experience here. There was a practical part of one course in which the instructions were rather bad, but apart from that, the experience here is wonderful.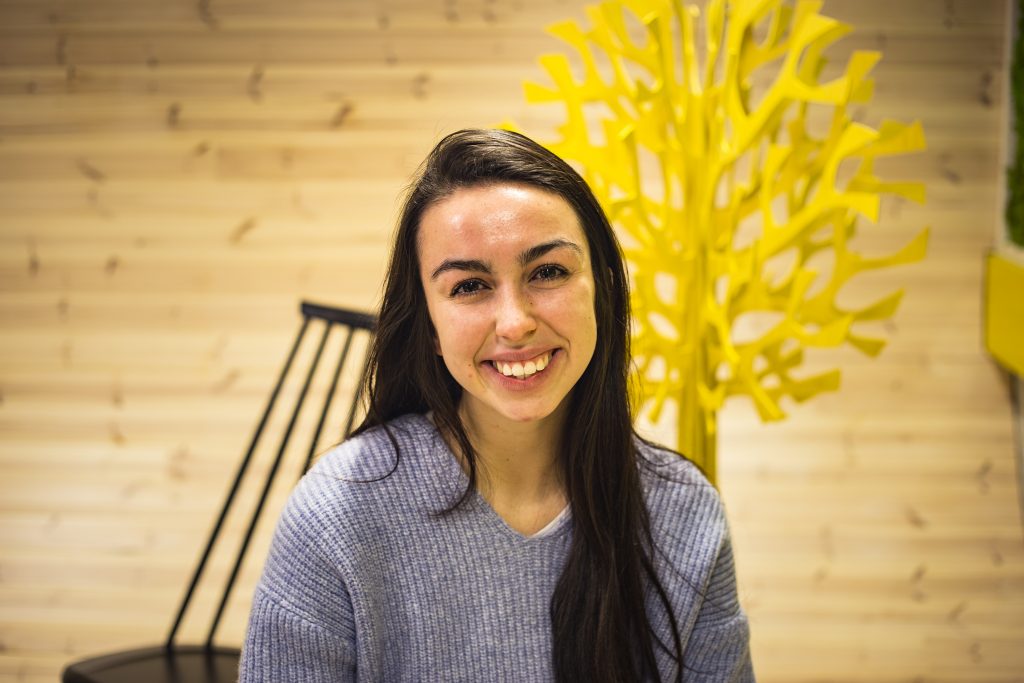 Morgan Neering, 19, United States of America
Home University: University of North Carolina at Greensboro
Major: Elementary Education
Did Finland's reputation in education influence your decision to study here? If not, has that changed after a quarter?
Yes, Finland's reputation in education was the number one reason that I chose to study at the University of Oulu. As an education major in the U.S., I have constantly heard about the Finnish education system, and how they consistently score high in international tests, such as PISA. Many of my professors in America have talked about Finland as being a model of education, and have shown us documentaries about Finnish teachers and classrooms. Coming here has been an amazing opportunity to expand my knowledge as a future teacher, and learn from the Finnish school system.
How different is Linnanmaa campus from your home University?
The Linnanmaa campus is very different from my home University. For one, everything is connected, which is so great. I'm not really a fan of the cold, so I really appreciate the layout of the Linnanmaa campus. At my home University, all of the buildings are separated. This is ok, since North Carolina doesn't really get that cold, and the farthest you would have to walk is 10 minutes if you live on campus, so that's not too bad.
Here in Oulu, there are a lot of cafes, and places for students to gather together on campus. This is something I really wish my home University had more of. I feel like it's a great way to connect with people in your classes, as you can quickly grab a coffee or pastry with them after class. I also really enjoy the inexpensive coffee, that's definitely a plus. At my home University we have a Starbucks on campus, where you'd pay anywhere from 2 to 5 euros for a coffee. So, the 30 cent coffee is great.
Another big difference between the two universities is the fact that there are no dorm buildings or student housing options on campus here in Oulu. There are also no athletic fields on campus.
Overall, many of the differences between the two campuses are purely aesthetic. Students in both countries spend a lot of time drinking coffee, studying in the library, and spending time in class. So, while there are differences, I'd say there are more similarities.
What modes of education from the University of Oulu would you like to see your university at home adopt?
One of my favorite things about the University of Oulu is the laid-back teaching style of the professors. You often call them by their first name, and have the chance to have meaningful conversations with them inside and outside of class. I have had amazing professors back home as well, but I think that the laissez-faire style of teaching is so great, and something I would like to take back home. I also wouldn't mind if our classes started 15 minutes past the hour, that's something I could get used to.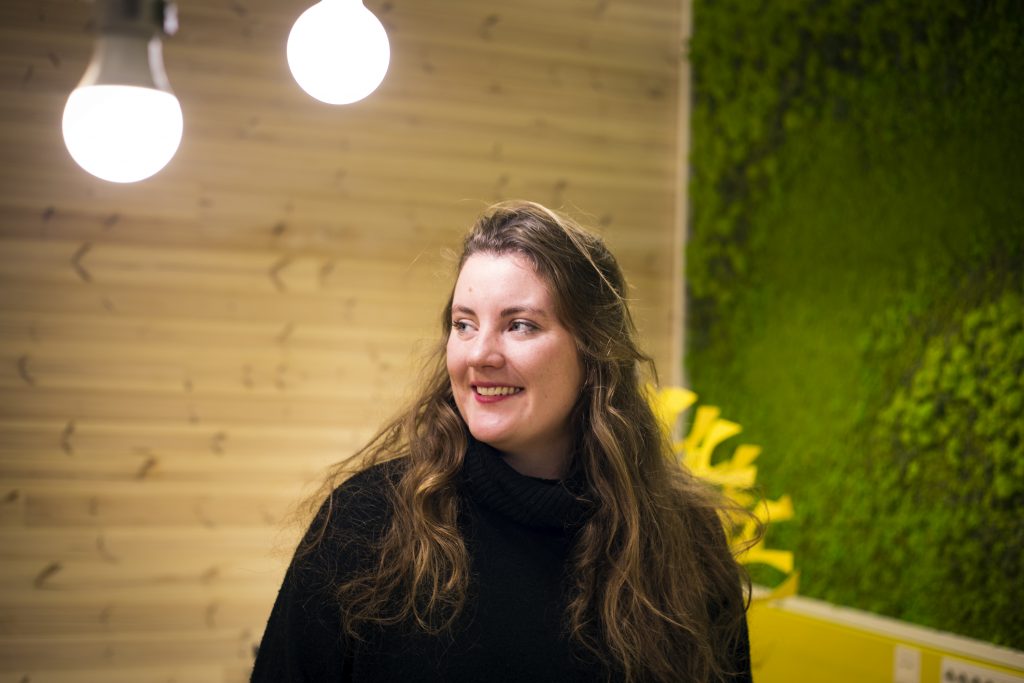 Clara Ducatillon, 21, France
Home University: Ecole de Commerce à Paris et Lille
Major: Business with a focus on Finance and Purchasing

What are some of the differences between your home institution and the University of Oulu? For example, are there any differences regarding the professors?
There is no particular differences regarding professors: they provide good feedback and are very available to support our personal learning. More based on personal and individual learning than face-to-face courses.
One thing that is different for me is that here, professors are really, really demanding regarding articles, reading and theoretical aspects of the learning. Here, there is no written exam, evaluation consists on learning diaries and group works only. The semester is split in two periods and we have different courses in which one. Courses planning is provided at the beginning if the year
How does your home curriculum differ from what you are studying in Oulu?
Well, I am interested in purchasing and finance. I chose my courses before coming so that it fit with my personal curriculum as well as the global goals I have. However, some courses here overlap with what I have already learned in my home university, which is fine, but it can be quite boring to review so much. Also, the University of Oulu's business school doesn't offer a lot of purchasing and negotiation courses and they are less abstract and more and analytical, mainly oriented on theory and highly demanding regarding theory. There are lots of articles to read.
What's your opinion on the campus facilities?
There are a lot of positives about the Uni's facilities. The campus is really nice and there are lots of restaurants with various cheap food options. ESN is one of the best aspects of campus life as they have affordable trips and events for exchange students. It has been really great to have a kummi student because she introduced me to all the hot spots on campus, the library facilities, and the city.
One thing that I haven't enjoyed about campus is the sports center, I live in Tirolintie and if I want to do sports, I have to come to campus by walking or bike. Besides, I feel facilities offered there are not great and the courses of fitness are taught in and geared towards Finns, which is not really efficient for me, as an exchange student. I had to sign up at another gym.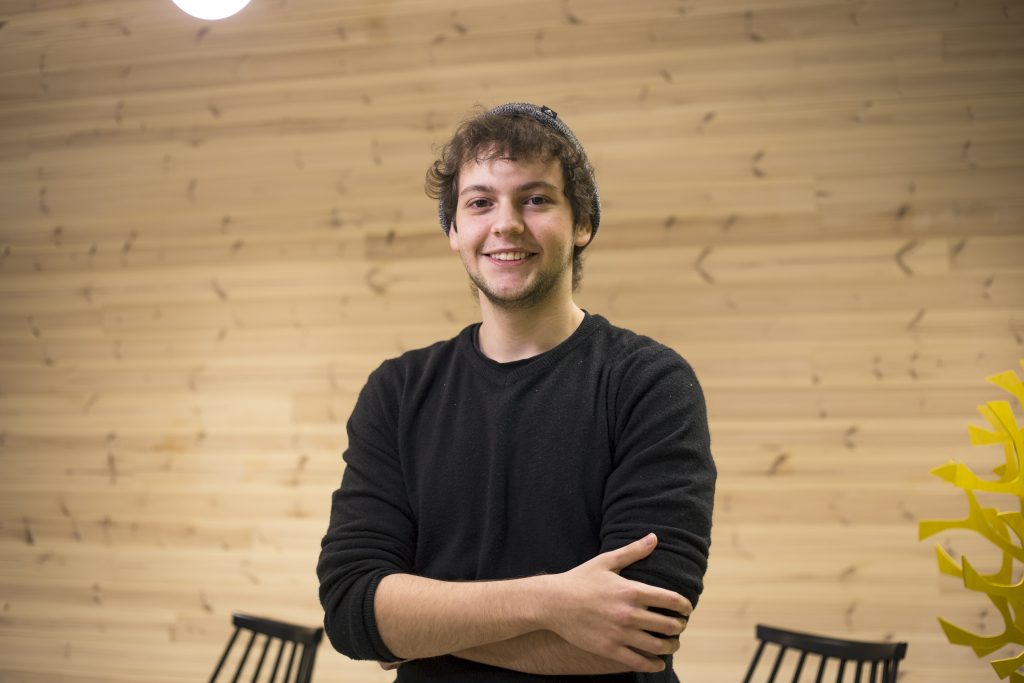 Luiz "Dudu" Veriato da Silva Junior, 21, Brazil
Home University: Pontifical Catholic University from São Paulo
Major: International Relations
What does academic excellence mean to you?
For me, academic excellence means getting prepared enough to participate in the market. It doesn't necessarily mean that I know a lot about my area but that I'm going to know enough to work well and to be a good professional. Additionally, the name of the institution that I choose will open some doors for me just for the fact that I studied at a prestigious university.
How has study abroad changed the way your interpret academic excellence, if at all?
It makes me realize that the university is not all about learning properly. It is more related to learning how to work. I was expecting that my study abroad courses would challenge me to think and that I would learn things and not just reproduce knowledge in tests, but I realize that all around the world, the exact meaning of academic excellence is about preparing us to participate in the market. They teach you the basics so you can just work and learn more when you are working.
What are some of the differences between your home institution and the University of Oulu? Specifically regarding the testing or finals.
There is few differences. For me, the learning methods (classes and texts) are the same. The length of the classes is different which is good. In Brazil we have 4 hours of class every day and tons of texts. Here is a little bit easier, which is really good to have more time to do other stuff.
The testing is more chill here and you write essays more than do tests, which is awesome. In Brazil we have tests as our finals in almost all the subjects. The structure of the university is great, which is the most impressing thing, and i loved the fact that the field trips are free. Besides that, everything is mostly the same.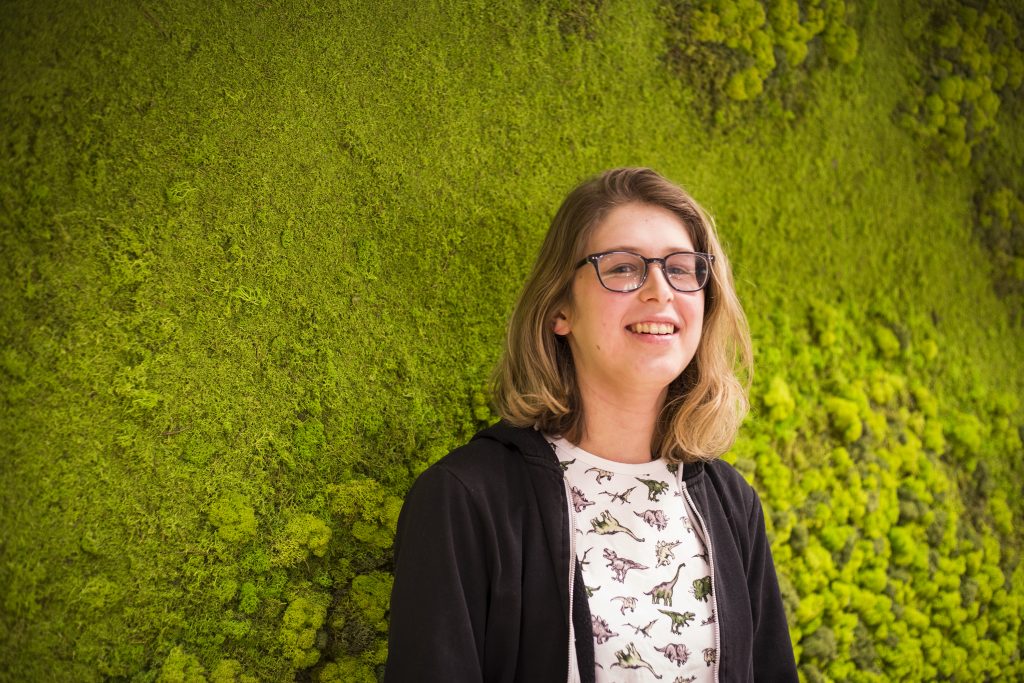 Maithé Lievens, 20, Belgium
Home University: University of Ghent
Major: Linguistics & Literature: English-Swedish
What was the thing that shocked you most about the school system here?
The exams in the middle of the semester shocked me: it is so fundamentally different from what I am used to. We are used to having a designated time period in which we have nothing but exams, with a period of 2 weeks to a month between our courses and the exams. These big exams are also usually the only factor that makes up your final grade. This results in these exams being really hyped up and big, while in Finland, the opposite seems to be true. They are rather normal things that just happen in the middle of the week, on any time of the day. Most of them are only one small part of your final grade. It suffices to say that this really shocked me in the beginning: suddenly I had to focus more on tasks and assignments instead of the exams. It is such a completely different system that I really had to get used to.
What are some things you like or don't like about your studies at Oulu?
I generally really like the school system here, since it divides up work/exam time very well. The tasks are great substitutes for exams, and I feel that they evaluate better than an actual exam. That said, I personally don't like the how the semester fluctuates in how many courses you have and how every week's schedule is so different. Maybe I just like a fixed schedule, but it makes for situations where one week you have nothing to do and another week you are drowning in work.
If you could change one thing about your academic experience here, what would it be?
I wish I had known something that many Finnish students have now told me about: the workload in the month of November (or just the middle of the semester in general). Since I am used to only having to study and meet deadlines at the very end of the semester, the amount of presentations and group works caught me off guard. I wish I had anticipated this, so I could balance it out better.
Read more: University in the USA vs University in Finland: An Honest Comparison, Student Culture, Four Seasons, Fantastic Finnish People, & Sauna: Life in Oulu as an International Student.