Artificial intelligence has been slowly developing over the years, until recently it has nearly exploded due to newest advancements. In conversations, it's even compared to electricity thanks to its upheavals. Some are afraid that AI will take their jobs, but at the same time AI eases our lives greatly.
Advancements in AI's development have intrigued people ever since Alan Turing made his observations on artificial intelligence in the 1950s. Nowadays speaking of AI might arouse visions of independently thinking autonomous robots, which are slowly becoming more common in public services. Although this vision feels distant, recent advancements might make it a reality faster than previously thought. Professor Olli Silvén and professor emeritus Matti Pietikäinen, who have both meritoriously studied and popularised the development of AI, state in their new work Miten tekoäly vaikuttaa elämäämme 2050-luvulla? (How will AI affect our lives in the 2050s? Only in Finnish) that they believe AI to be an assistant of people, not a master.
Today the AI models developed by OpenAI and other AI companies can be applied to the work done by humans, from coding to teaching, information searching, marketing, and creative writing. ChatGPT, which has gained viral success, has actively provoked discussion over the possibilities it has to offer. The possibilities of AI are manifold, but at the same time the concern over its increasing presence in our everyday lives is growing.
In education, the presence and effects of AI have been widely recognized. This autumn the University of Oulu will introduce guidelines regarding AI in education. Despite these common guidelines, the possibilities offered by AI have challenged teachers to examine their course practices in a new light. The guidelines also leave some room for the teachers to assess their course policies in accordance with their own consideration.
The ethicality of profitable AI
ChatGPT (Generative Pre-trained Transformer), published by the American OpenAI in November 2022, is an AI-based language model that can discuss with its user on an expert level. The user can ask it to write school essays, write the beginning of the user's own story based on a given topic, open up problems in written code or explain the terms of quantum physics in a simple manner.
The AI in question has existed ever since 2018, after which newer and more intelligent versions of it have been developed. ChatGPT-4, published in March 2023, is the fourth version of the GPT language model and it's already capable of achieving top scores in exams aimed at humans. As a new feature it can assess images with words and it can be used in different languages, for instance in Finnish.
Thanks to these advancements, ChatGPT has especially provoked discussion regarding the suitability of its use in studies. It's not easy to tell apart whether an essay has been written by a student or ChatGPT. In Italy the use of ChatGPT has already been banned in March, and according to the supervising authority its use is seen to "expose underage children to completely inappropriate answers when compared with their level of development and awareness." It's also debatable whether ChatGPT adheres to EU's general data protection regulations.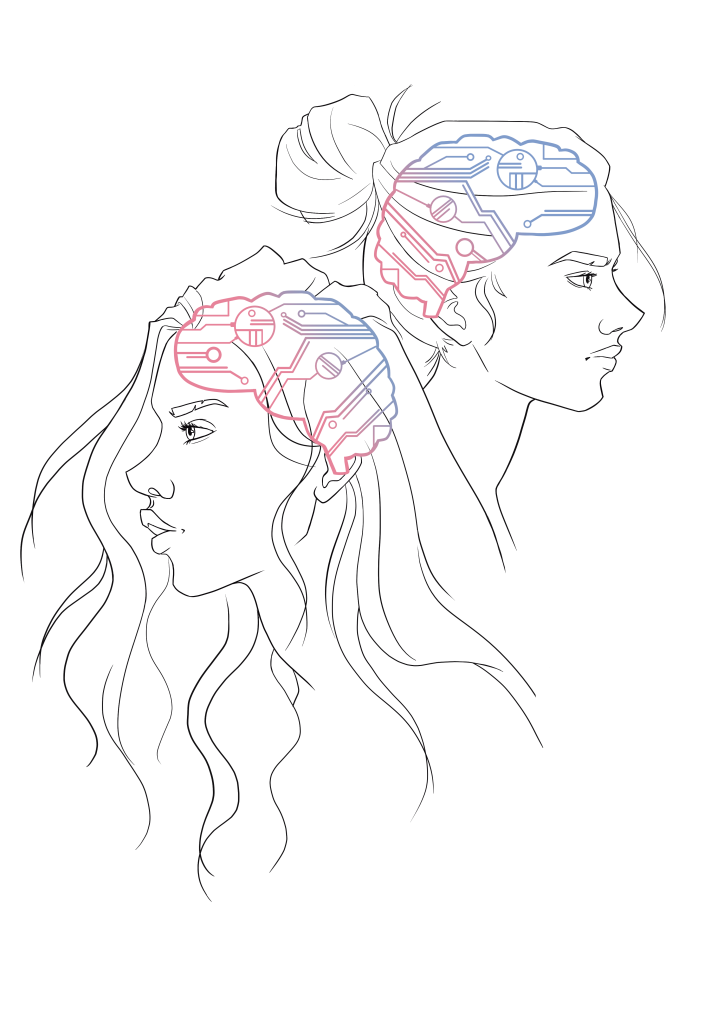 Finnish higher education institutions have also reacted to AI's presence in the students' lives. The guidelines introduced in August 2023 by the University of Oulu recognize AI's inevitable effects on society and the academic world. The guidelines offer guiding principles on how to approach AI from the viewpoint of education.
For instance, the guidelines define that a teacher can decide if using AI is permitted during their certain course. This means that teachers can, within the limits of the guidelines, permit, prohibit, or limit the use of AI depending on what is pedagogically meaningful in relation to the learning objectives. The teacher can utilise AI for instance in the planning of courses, compiling assignments, and assessments. The guidelines emphasise that it's important to have a shared understanding of what is permitted and prohibited.
OYY, which is responsible for advocating for the students' rights, has taken part in the preparation of the guidelines. Mikko Hakoniemi, the vice chair of the board of OYY, sums up the guidelines completed in the spring of 2023 with the words transparency and equality. "In a multidisciplinary university, the role of AI will be manifold. Instead of clearly banning or permitting the use of it, the guidelines lead us towards open discussion in courses and towards sharing knowledge of new tools and their possibilities to all members of the community", says Hakoniemi.
Although utilising AI has awakened opposing views on its ethicality even in Oulu, AI still doesn't compensate for the students' own thinking and it cannot graduate from a degree programme on the student's behalf. The texts generated by AI still need to be checked for factual errors, and AI doesn't offer any references. The University of Oulu's guidelines for using AI in studies remind us that students are always responsible for the assignments they turn in, and texts and other creations crafted by AI cannot be presented as the student's own or as references. The guidelines emphasise that AI doesn't make up for personal learning, thinking, information processing, and training.
The accountability of using AI is crystallised into equality and following the ethical principles according to the University of Oulu's guidelines. If AI is used on a certain course, every student must have the same possibilities to do so. In practice this means that assignments cannot demand the use of software that is not free. Ethicality is still based on following good scientific principles and on the same definition of cheating as before. Cheating means any actions the student takes to paint an incorrect picture of their competence.

AI can instead be utilised for instance to form exam questions by teachers. "The teachers can input their ideas on the site, which ChatGPT then turns into polished questions and perhaps gives new viewpoints on the topic. Quite many of the researchers and teachers understand that their questions must be demanding and varied, so that any misconduct cannot happen", said Susanna Pirttikangas, the research director of the Faculty of Information Technology and Electrical Engineering at the University of Oulu, in an interview with Yle in January 2023.
It's particularly because of misconduct that it's important to create ethical guidelines and supervision mechanisms so that AI isn't used for vandalism, manipulation or spreading false information. It's important to be able to recognize information created by an AI. Although AI can answer demanding placement test questions with great success, the factual contents of its creations are still often inaccurate.
"In view of developing education, it's important to assess AI and both its possibilities and threats analytically and many-sidedly. AI and its methods of application are developing quickly, and it's good if education keeps up with this development", describes Elina Niemitalo-Haapola, the programme manager of the Noste development programme. The University of Oulu's guidelines on AI will be updated as needed, at least once per academic year.
AI in the world of art
In addition to regular texts, AI can also succeed in creative projects. Based on a given word or premise, AIs are capable of creating stories, poems, stock photos, and even works of art. The creations of AI are also ready within seconds, unlike humans' creations which generally take up more time.
For instance, regarding art, AI has created new ways of thinking about what art actually is. AIs that create art have become more common especially in 2022, and these AIs include AIs such as DALL-E 2, Midjourney, and Stable Diffusion. In the same year at the Colorado State Fair's annual art competition, for the first time ever, an AI artwork won the award. The art piece in question is called "Théâtre D'opéra Spatial". This piece of art was made by the artist Jason M. Allen, who faced criticism for winning the award although he had openly announced to have used the Midjourney AI in the creation of his artwork.
In Finland, the University of Tampere has studied the suitability of AI in arts with their UrbanAI Art project. The pieces created in the project were on display at the University of Oulu in March 2023. The AI created a new work of art every couple of seconds by combining features that had been programmed in advance. This way it's theoretically possible to create a limitless amount of unique images with the materials at hand.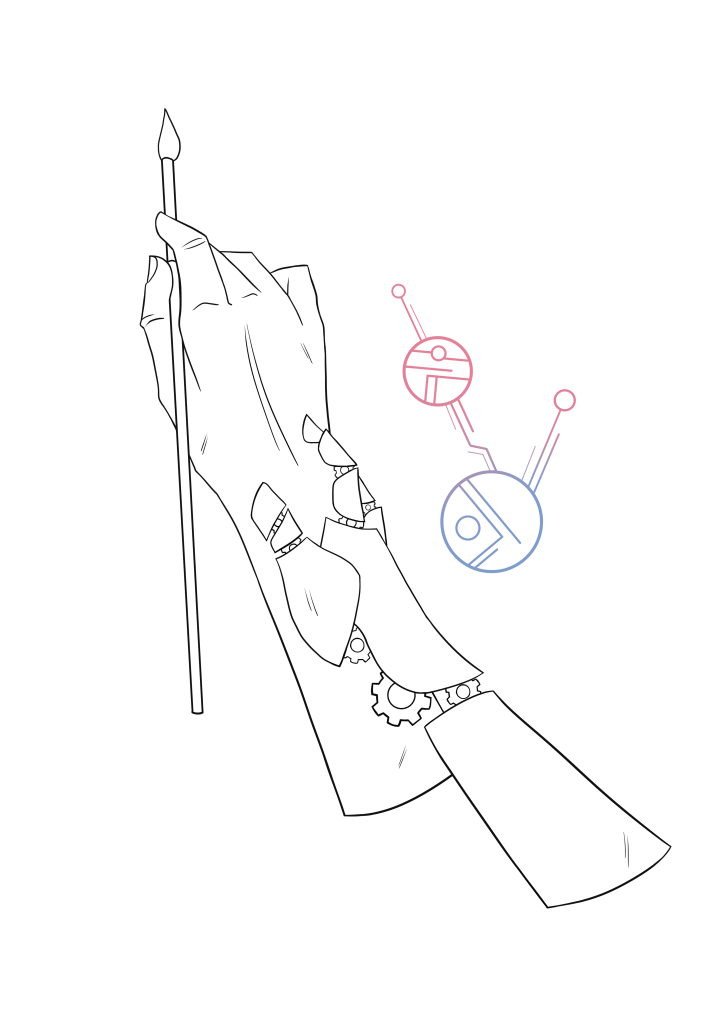 "This art piece raises questions about what art is and what artists are needed for", said Jussi Lahtinen, the artist of UrbanAI Art project, in an Yle interview in March 2023.
In relation to the exhibition, it was deemed important to observe how people reacted to art created by AI. The presence of AI and robots in humans' everyday life often increase anxiety and lessen the feeling of belonging. Art made by AI represents a new trend in the art world and the role of traditional artists, if an artist, or the AI they employ, creates art.
"Artists have always used tools and technologies in their work. Creating art has been collective, and perhaps AI for one deconstructs the myth about artists that there's only one party creating new things", said Atte Oksanen, a professor of social psychology, in an interview with Yle in March 2023. Oksanen leads the UrbanAI Art project at the University of Tampere.
Despite its threats, creating art this way can also create new opportunities. AI can be compared with a digital camera which was originally thought to take the jobs of illustrators and drawers because of its ability to capture exact images.
"The main point has always been the idea and the thought of what you as an artist are trying to convey. You use the tools that you have. It's awesome that artists can use AI that's capable of learning, because at the best there will be such interactions that feed both the AI and the artist," said Arja Miller in Yle's Kulttuuricocktail live show in the autumn of 2022.
In audiovisual productions on social media, the usage of AI is already common for experienced people. Instead of using the everlasting photo directories and their very limited contents, e.g. content creators on YouTube can create more varied, unique, and relevant illustrations than previously to illustrate their videos, enriching the viewing experience. Especially Midjourney seems to be in the favour of content creators in creating visual worlds and images.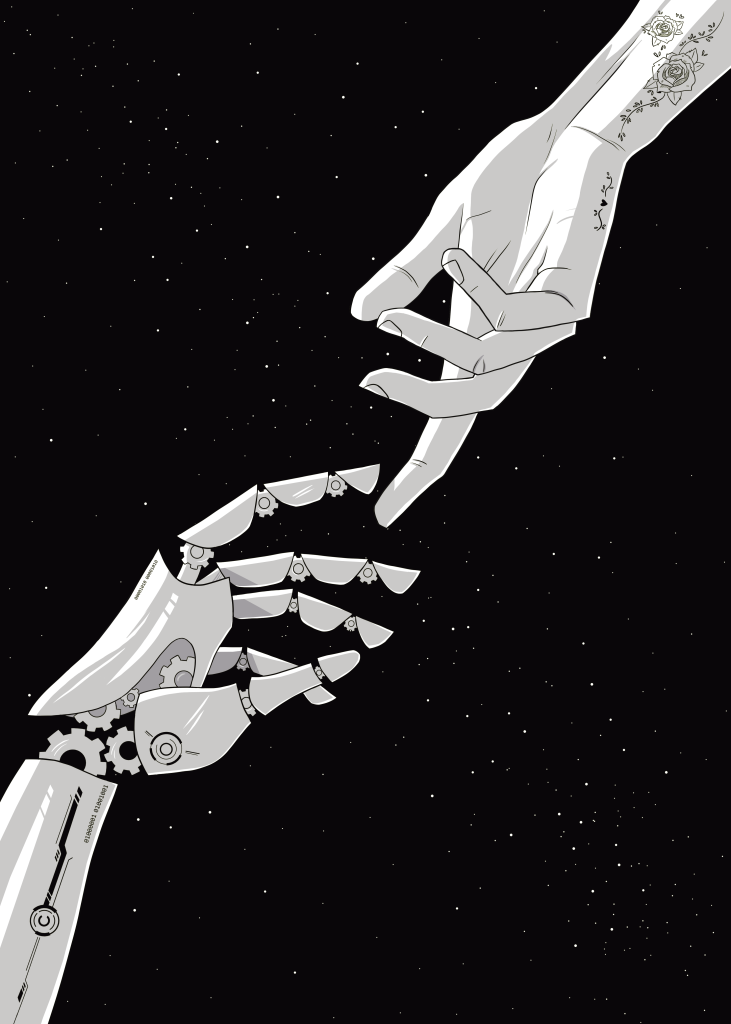 Will AI take over future jobs?
Due to its fast and innovative development, AI has arisen questions about the ways it could change today's society. Especially worrying is whether AI will take jobs traditionally done by humans, and if it will make it difficult to get jobs in different fields. In theory, the need for people would lessen in certain sections if AI took care of similar tasks more efficiently and without using the same amount of time as humans when creating texts and creative works.
AI would have the biggest impact on the jobs of educated experts, such as law firms, according to a study conducted by the universities of the USA. A news article in Helsingin Sanomat mentioned in March 2023 that according to a report by the American Goldman Sachs bank, AI might replace "a quarter of the current jobs in Europe and USA".
On the other hand, according to the same report, the wider implementation of AI and ChatGPT "would increase the annual gross domestic product of the world by seven percent in ten years." AI would automate certain simple tasks, which would free the workers to work on other, more profitable tasks. However, AI wouldn't create new jobs according to the report.
It's not wise to trust AI on completely independent work. It cannot think intelligently, so to speak, so it's dependent on the restrictions and databases set by humans. For this reason it's better suited for instance for defining terms and for simplifying difficult terms.
To keep AI from becoming too influential and threatening, for now there are certain means of restriction in use. For example, the sufficient development of supervision mechanisms and charging fees for using ChatGPT have held back the expansion of AI, but these practices are only temporary.
At the moment, the European Human Rights Council and the European Union are preparing their own legislature regarding the usage of AI, and at the centre of it are human rights questions. Anna-Mari Rusanen, a university lecturer and philosopher in Cognitive Science at the University of Helsinki, notes that implementing AI isn't adaptable to all situations equally.
"The concern behind the hype is that we will automate everything, and that at the same time we won't notice we are bringing forth an ideology we don't actually want", Rusanen said to Yle in February 2023.
Rusanen thinks that understanding algorithmic operations is slowly becoming a civic skill. In science the effects of AI are a point of fascination and there are high expectations for it, but at the same time, it's important to remember its effects as it spreads. It's still very important to keep the development of AI controlled so that the horrifying pictures painted by the media about self-driving cars and the revolution of robots wouldn't become realised in a catastrophic and uncontrollable manner.
*The illustrations of this article have been crafted by real human hands.
* Translation: Jenni Isokääntä.