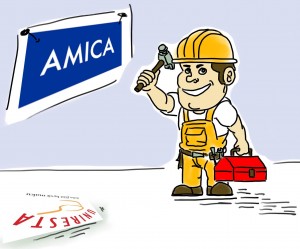 Food Supply
Start your day with a healthy breakfast Scandinavian-style early in the morning, return for lunch where you can choose between salad buffets, super-cheap meal and a bit fancier dishes, and conclude your day with a dinner! When studying in Oulu, you'll never need to cook anymore.
Also the restaurants have changed lately: In January 2016, Fazer Amica took over most of the restaurants from the all-time-present Uniresta. Luckily, for us consumers there's not much of a difference, the prices are the same, the restaurants can be found at the same spots, and you can get food from 7:45 onwards.
For the daily lunch-menus, check ruoka.kitchen, you'll find both providers there!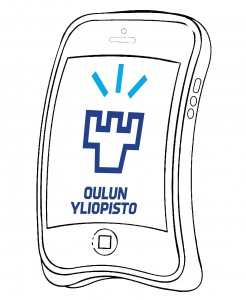 Stay Connected
You surely know how to find your lecture halls in weboodi, your lecture material in Optima, and books and articles in the online-databases of the library, right?
But did you know there is even an app for our Uni? Tuudo (replaces Aapo) can soon be downloaded for Android and iOS, and it helps you stay on top of your schedule and the room-maze our Uni sometimes seems to be.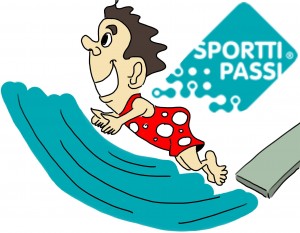 Mens sana en copore sano
All this eating and studying calls for some physical counter-balance! When the days get shorter and it's too slippery outside to run around our beautiful Linnanmaa area, use the Uni's facilities for staying healthy!
With the sportspass you can enter numerous gyms around the city, participate in classes for free or at low cost, or go swimming in one of Oulu's pools.
Check out the details here: www.oulunkorkeakoululiikunta.fi or download the sports app (OKKL)!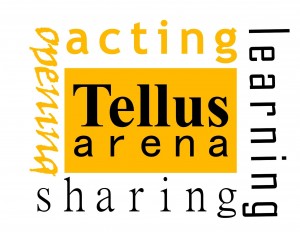 TellUs Innovation Area
The probably biggest change has taken place in the former library Tellus, which is now the TellUs Innovation Area:  You can book group-work-rooms, hang out in the 'nest' for relaxing, have constructive meetings in cute cubicles or a bigger one at the stage. You can find a mentoring service, or become an entrepreneur and be supported by experts who already succeeded in that.
Put your CV to the acid test or connect with companies for your later life already. Check out more info on their webpage, or just pay a visit – there's another café and hang-out area!
Relax And Chill
If you don't feel like studying in a quiet room in the library Pegasus, which is also renewed (open till 7 pm on its longest days with an extra area till 9 pm), you could relax in one of the newly invented corners with sofas and armchairs you'll find all across the campus.
If that's too busy for you, find your guild's room – there's usually sofas, coffee, nice people and some games. Try it!
A newly opened, a bit churchy, quiet room close to L3 offers space for mediation and relaxation – working there is prohibited!